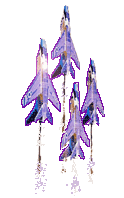 Hoş Geldiniz!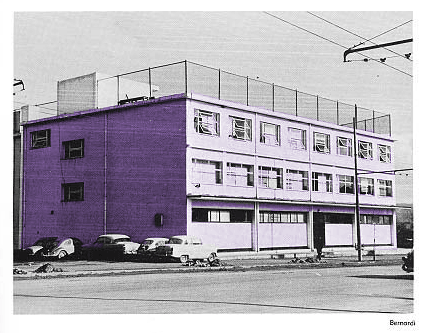 A huge book, the 1962 Vapor Trails contained the yearbook material for ten schools: Ankara and Izmir, Turkey; Bushy Park and Lakenheath, United Kingdom; Chateauroux and Dreux, France; Bitburg and Weisbaden, Germany; Nouasseur, Morocco; and Wheelus, Libya. Click here to see the two extra-large scanned pages containing scenes from the various cities where these schools were located. Click here to see the red, white, and blue spine version of the cover and here to see the inspiring front cover!

The Ankara section of the 1962 Vapor Trails was dedicated to guidance counselor Miss Reap, math teacher Miss Gebrain, and librarian Mrs. Miller, who lost their lives in a plane crash just before Christmas 1961. We're especially happy to be able to bring a lasting version of the Ankara yearbook to e-Citadel so they can be remembered afresh. Click here to read the moving Dedication written to them.
Çok teşekkürederim!
Iyi, iyi, Steve Reich '62! Thank you for loaning your yearbook for the initial scan. Thanks to Chuck Holloway '62 for allowing us to use his book for the 2013 re-scan.

I'd also like to extend special thanks to Alexandra Alessandros (Turkington) '62 for providing Holly Jackson '62 with the book to run the original scans so we could enjoy the initial Seniors-only '62 pages until we could get the whole AHS section. We appreciate both of your contributions very much!

1. Green Onions - Booker T. & the MG's
2. Bring It On Home to Me - Sam Cooke
3. You've Really Got A Hold On Me - Miracles
4. The Loco-Motion - Little Eva
5. Sherry - Four Seasons
6. I Can't Stop Loving You - Ray Charles
7. Up On The Roof - Drifters
8. Twist And Shout - Isley Brothers
9. These Arms Of Mine - Otis Redding
10. Do You Love Me? - Contours

Top Grossing Films

1. West Side Story
2. Spartacus
3. El Cid
4. Lover Come Back
5. That Touch of Mink
6. tie: King of Kings/Music Man
7. Hatari




Academy Awards

Best Picture - Lawrence of Arabia
Best Actor - Gregory Peck, To Kill A Mockingbird
Best Actress - Anne Bancroft, The Miracle Worker

Created 10/02/05
Re-scanned 3/27/13
Copyright © 2005-2013
e-Citadel.com