TROJANS UNDEFEATED!
I think all those jocks out there (male and female alike) are going to love this yearbook! Championship in almost every sport was the hallmark of the '83 school year. With a Homecoming Princess from every class comprising the Queen's court, Homecoming must have been an incredible experience! (Maybe it was the assistance of those Honorary Cheerleaders?...) In addition to the highlights I had room for here on the cover page, Ankara Varsity and J.V. Gymnastics teams also finished second in the Regionals!
Mr. Tarpley sported a moustache in 1983. Chris Beoddy and the Citadel staff must have really enjoyed putting this book together - there are some great candids from "Crazy Day," too (even if Chris somehow managed to garner Rowdiest and the boys' title for Most Likely to Succeed!). The newspaper was called Trojan Times, and it seems like nearly everyone was in Advanced Band. I wonder how many Seniors ended up becoming what they planned while they were in Ankara... I know you'll enjoy browsing this one, Trojans!
Çok teşekkürederim!
Once again we have Inci Smith (Cuervels) '85 to thank for her contribution - thank you, Inci! All of us are very grateful you took the time to contribute to the e-Citadel project.
---
1. Every Breath You Take - The Police
2. Billy Jean - Michael Jackson
3. What A Feeling - Irene Cara
4. Down Under - Men At Work
5. Beat It - Michael Jackson
6. Total Eclipse of the Heart - Bonnie Tyler
7. Maneater - Darryl Hall & John Oates
8. Maniac - Michael Sembello
9. Baby Come to Me - Patti Austin with James Ingram
10. Sweet Dreams - Eurythmics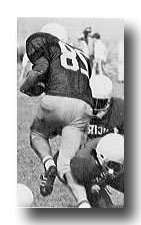 Ankara-Izmir
Ankara-Inçirlik
Ankara-Izmir
Ankara-Inçirlik

54-14
62-00
26-08
24-14

Ankara
Inçirlik
Izmir

1st
2nd
3rd
---

10-0 for 1982-83!

Ankara-Fenlisesi
Ankara-Izmir
Ankara-Izmir
Ankara-Inçirlik
Ankara-Inçirlik
Ankara-Izmir
Ankara-Izmir
Ankara-Fenlisesi
Ankara-Inçirlik
Ankara-Inçirlik

67-53
86-42
78-41
78-58
83-58
77-34
76-27
73-57
74-53
70-43