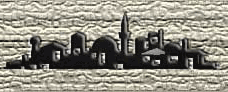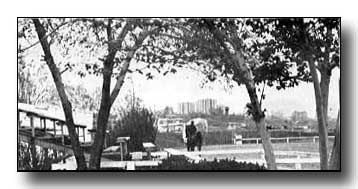 Welcome, Class of '78!
Our second soft-cover Citadel, this yearbook was over 150 pages of candid photos! Beginning with a section of pictures of Turkey with scenes most of us will remember, there's also an entire section on the Ankara Hunt & Saddle Club (click the photo at right), two and a half pages of Who's Who, the Junior High Talent Show, a full section on the Shop class, and wonderful autographs from alumni of all the classes! The Humanities class visited Gordion and Boyazkoy, even going on their own excavation, thanks to Mrs. Ulku. The school newspaper, sponsored by Mr. Tarpley, was called the Trojan Troubadour. I'd be happy to reproduce one here - if anyone still has a copy, just contact me via any e-Citadel mail link.

The yearbook was dedicated to and in memory of Michelle Lamb (1962-1978).
Kudos!

Thanks so very much to Claude Davis '82 for providing his '78 Citadel to the archive - he was 8th Grade Class President at the time! Working on this was really a kick, Claude - the autographs and comments were really entertaining. I appreciated the opportunity to work on a yearbook from someone who got the book while still in Junior High! Thanks also to the 1978 Yearbook Staff for a great job!

Claude had some interesting comments when he offered his yearbooks:

My name is Claude Nuri Davis. I am half Turkish and have lived in Ankara, Turkey from 1970 to 1980. I certainly appreciate what you have done with the site and for making the yearbooks available for us all to check out. I had a blast looking into my past and recognizing the faces and names even when I was a young kid.

I was able to attend the reunion this year in Dallas. I went with my best friend Craig Bubier who was there from 77-79. We had a blast and especially enjoyed the Iskender Kabob at Cafe Istanbul. We are currently trying to get a hold of all the folks we went to school with from 77-80 to show up at the next reunion in Las Vegas in 2006. Hopefully, having the yearbooks from that era would help remind some of our old friends of the great fun we had back then, and make them want to get in touch with Craig and I.

I hope so, too, Claude!

Top 10 Films
1. Grease
2. Saturday Night Fever
3. Close Encounters
of the Third Kind
4. National Lampoon's
Animal House
5. Jaws 2
6. Heaven Can Wait
7. The Goodbye Girl
8. Star Wars
9. Hooper
10. Foul Play

Top 10 Songs

1. Saturday Night Fever - BeeGees
2. Shadow Dancing - Andy Gibb
3. Stayin' Alive - BeeGees
4. Kiss You All Over - Exile
5. Three Times A Lady - Commodores
6. Boogie Oogie Oogie - A Taste of Honey
7. Baby Come Back - Player
8. Emotion - Samantha Sang
9. You're the One That I Want -
John Travolta & Olivia Newton-John
10. Grease - Frankie Valli
Contact e-Citadel Created 10/19/05

Copyright © 2005
e-Citadel.com
All rights reserved.