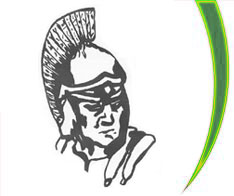 Welcome '73 Alumni & Honored Guests!
Very happy to have you here! 1973 was a big year - Nixon announced a peace accord in Vietnam and the first POWs were returned. Ferdinand Marcos became "President for Life" of the Philippines, land claims negotiations began in the Yukon, and Nixon made his historic visit to China. Meanwhile, AHS Seniors were thinking about returning stateside or going off to college, and having as much fun as possible until the last day of school arrived to stop all the musing and forced us to make up our minds.

The school paper was called the "Informer" that year - pretty scary! As always, that great Citadel staff did a bang-up job. "A Night On Broadway" was the musical treat, while "You're A Good Man, Charlie Brown" was the drama production (some great pictures of the productions in the "Activities" section). For Homecoming, the Ankara "Wrecking Crew" trounced Izmir handily in a 25-15 victory (great shots of the game included!). Cross-country, track, soccer and basketball also had some amazing victories - yes, the AHS cheerleaders got lots of space in this e-dition, too. There are some extra candid shots at the end of the Seniors section as well as at the end of the book - I know you'll enjoy this one! (And after you do, please don't forget to visit the e-Citadel guestbook!)
Kudos!
The "big Ankara hug" goes out this time to Brian Heyboer '74, who did a really terrific job scanning these pages! After publication, he wrote to let me know about some things that weren't covered in that year's book. "There were two drama club productions," he writes. "The other was 'Ten Little Indians' (which I was in)... The wrestling team (which I was on) somehow was left out of the book." I think that most years one organization or another got missed, but we want those who participated to know we haven't forgotten them, even if we do not have pictures to remind us.
Brian's hard drive crashed during his labor, but he took it in stride, and I must say he was back in business very quickly - just Thursday evening, a very short time since he'd said he would perform the scans on the '73 book and send them, I arrived home to find the CD waiting for me, and was so excited I just had to hurry and get this up for everyone to enjoy. Brian commented:
"Thank you for taking on the e-Citadel project. While both of my yearbooks for the years I was in Ankara are in good shape, I'm sure there are many who are anxiously awaiting their year to be complete. Hopefully, my contribution will make someone's day... The enclosed scans are the best that can be done. The '73 book was printed by a local printer in Ankara and is not very good quality. The paper is not glossy, many pictures have small printing defects, and some heads, etc., are cut off in pictures."
You know, Brian, you did such a great job I didn't even notice, and I don't think anyone else will, either! Extra hug for all your hard work getting these scans to us!


---



---

TOP TEN MOVIES

1 The Exorcist
2 The Sting
3 American Graffiti
4 Papillon
5 The Way We Were
6 Magnum Force
7 Robin Hood
8 Paper Moon
9 Live And Let Die
10 Serpico


TOP TEN SONGS

1 Tie A Yellow Ribbon by Tony Orlando & Dawn
2 Bad, Bad Leroy Brown by Jim Croce
3 Killing Me Softly by Roberta Flack
4 Let's Get It On by Marvin Gaye
5 My Love by Paul McCartney & Wings
6 Why Me by Kris Kristofferson
7 Crocodile Rock by Elton John
8 Will It Go Round In Circles by Billy Preston
9 You're So Vain by Carly Simon
10 Touch Me In the Morning by Diana Ross
---
Updated 07/04/06
Created 5/30/05
Copyright © 2005, 2006 - e-Citadel.com
All rights reserved.