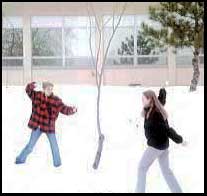 Hoş Geldiniz!
Welcome to the Millennium Edition of the George C. Marshall yearbook! This full-color yearbook is almost 200 pages, very organized and professional, and the huge yearbook staff (made up of representatives from every class) does honor to that special year with the quality of production. Some great pictures of Turkish life and culture are included in a section called Bezim Evimiz, and students wore gorgeous costumes to celebrate International Day. Hey, for alumni from the 60s, the Cheerleading page even includes a flashback to 1962!

Each Senior has his or her own page. A special section called "World Beat" includes international, entertainment, technology and sports news of the year. The student body rallied to help following a 7.4 earthquake as well as welcoming new students from Japan, Nigeria, the Ukraine and Korea. For the first time in eleven years, the Trojans beat the Incirlik Hodjas in their home court in basketball. Spirit Week was somewhat snowed out, but still celebrated with Pajama Day, Time Warp Day and Tacky Day, even a Triangle Day celebrated on the third day of the third week of the third month! A special early graduation was held at the end of January for a student who completed school early in order to attend METU. Shakespeare's Twelfth Night was the Performing Arts offering. AHS students also put on Neil Simon's The Good Doctor, widely deemed the best performance in twenty years! The school sent delegates to the Model United Nations conference in Bahrain. This was truly an exciting and productive year in the life of George C. Marshall, and I know you'll really enjoy browsing.
---
Top 10 Films
1. The Grinch
2. Cast Away
3. Mission: Impossible II
4. Gladiator
5. What Women Want
6. The Perfect Storm
7. Meet the Parents
8. X-Men
9. Scary Movie
10. What Lies Beneath

Top 10 Songs

1. Breathe - Faith Hill
2. Smooth - Santana
3. Maria Maria - Santana
4. I Wanna Know - Joe
5. Everything You Want - Vertical Horizon
6. Say My Name - Destiny's Child
7. I Knew I Loved You - Savage Garden
8. Amazed - Lone Star
9. Bent - Matchbox 20
10. He Wasn't Man Enough - Toni Braxton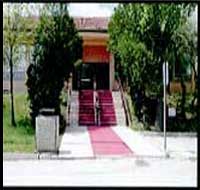 Çok teşekkürederim!
Thanks to Anita Donohoe '66 for donating this, one of a collection of eight yearbooks, to the e-Citadel project! Thank you, Anita, for giving us all back some fond memories that are only ever a click away!