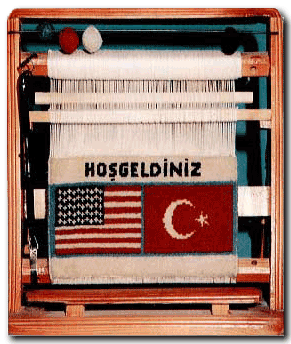 Yesterday's Dreams, Tomorrow's Memories ...
This was the parting emotion of the 24 graduates of Spring 1997 (click here for the Senior Class picture). But check out those baby pictures! This year's book was dedicated to the memory of 15-year-old classmate and friend, D.J. Lee.

The With students drawn from 34 countries around the world, superlatives abounded in '97. After a hiatus of three years, the Trojan cheerleaders returned to smashing success! From the road trips to Inçirlik, Spain and Bahrain to Homecoming and the Spirit Bonfire, the year was crowded with memories.
Çok teşekkürederim!
Thanks to Anita Donohoe '66 for donating this, one of a collection of eight yearbooks, to the e-Citadel project! Thank you, Anita, for giving us all back some fond memories that are only ever a click away! And as always, thanks to the 1997 yearbook staff for giving us such a great book!

Top 10 Films
1. Titanic
2. Men In Black
3. The Lost World: Jurassic Park
4. Liar, Liar
5. Air Force One
6. As Good As It Gets
7. Good Will Hunting
8. My Best Friend's Wedding
9. Tomorrow Never Dies
10. Face/Off

Top 10 Songs

1. Don't Speak - No Doubt
2. You Were Meant For Me - Jewel
3. Foolish Games - Jewel
4. Fly - Sugar Ray
5. You Make Me Wanna... - Usher
6. Sunny Came Home - Shawn Colvin
7. Don't Cry For Me Argentina - Madonna
8. Wannabe - Spice Girls
9. Semi-Charmed Life - Third Eye Blind
10. Bitch - Meredith Brooks




Created 12/14/05
Copyright © 2005
e-Citadel.com
All rights reserved.