Hoş Geldiniz!
The 1994-95 school year began with over 60 new students in the school. The Trojan Girls Volleyball team took the Gold for the 10th consecutive year, winning every single game, and the men's wrestling team took 4 of the 5 ASTL titles - way to GO! From attending commemoration services for Ataturk to Thanksgiving dinner prepared by the Home Economics class, from dressing oddly for Crazy Day, to the elementary students boogying to the beat of the Sixth-Fleet Band, from Homecoming to the Junior-Senior Prom, from spontaneous audience participation in singing "YMCA" at the Talent Show, this truly was a year to Remember the Times..." I can't say it better than the yearbook staff:
The year is finally over. Some wished it away. Some wished it would stay. Some wavered back and forth between the two. Deep down we all wish we could travel back. Saying goodbye to another year can be difficult. However, as long as our memories serve us well, we can return to any place and any time at our convenience. Flipping through the pages of this book will allow us to Remember the Times as we move forward towards a brighter tomorrow.


Top 10 Films
1. Toy Story
2. Alacoha
3. Batman Forever
4. Apollo 13
5. Pocahontas
6. Ace Ventura: When Nature Calls
7. GoldenEye
8. Casper
9. Jumanji
10. Se7en

Top 10 Songs

1. Take A Bow - Madonna
2. Water Runs Dry - Boyz II Men
3. Kills From A Rose - Seal
4. Fantasy - Mariah Carey
5. I Know - Dionne Farris
6. Creep - TLC
7. You Gotta Be - Des'ree
8. Runaway - Janet Jackson
9. Waterfalls - TLC
10. This Is How We Do It - Montell Jordan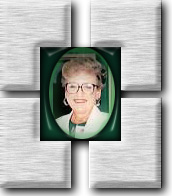 Ms. Cloys, Senior Class Sponsor
Çok teşekkürederim!
As always, our thanks to the 1995 yearbooks staff, and thanks to Anita Donohoe '66 for donating this, one of a collection of eight yearbooks, to the e-Citadel project! Without her efforts and those of our other donors, lenders, and scanning participants, e-Citadel would not be here for all of us to enjoy. Thank you, Anita, for giving us all back some fond memories that are only ever a click away!