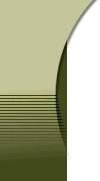 Welcome, Class of 1994!
Lucky Class of 1994, having a HUGE yearbook! Almost 200 pages of memories to browse here, from the Dedication to the Senior Candids and Homecoming, Senior Superlatives, K-6 candids, last words from the yearbook staff, sports captains, and lots more! The Student Life section includes tons of pictures of events throughout the year, hot-dog and popcorn sales, the Drama Club's variety show, working on the community newsletter, enjoying the Navy Band, another National Honor Society induction ceremony, cooking - the book is crammed with memories of life at GCM.
Kudos!
Thanks so much to Ms. Patricia Ülkü for sharing yet another of her collection of yearbooks with us! We are truly grateful for her generosity. Be sure to leave your thoughts in the Guestbook!
TOP 10 SONGS
1. I'll Make Love to You -
Boyz II Men
2. I Swear - All-4-One
3. Stay (I Missed You) -
Lisa Loeb & Nine Stories
4. All I Wanna Do - Sheryl Crow
5. I'll Remember - Madonna
6. Mr. Jones - Counting Crows
7. Secret - Madonna
8. On Bended Knee - Boyz II Men
9. Wild Night - John Mellencamp
10. Without You - Mariah Carey
YEAR IN HISTORY
TOP FILMS
1. Forrest Gump
2. The Lion King
3. True Lies
4. The Santa Claus
5. The Flintstones
6. Dumb & Dumber
7. Clear and Present Danger
8. Speed
9. The Mask
10. Pulp Fiction